VICTORY® Canola Washout Free Tonnes
Growers in NSW have captured on average, a $20 premium, above the current market with no production risk. 50% of growers have captured this premium by pricing washout free tonnes on their VICTORY® Canola Contract.
Washout free tonnes are a key feature of the VICTORY® Program, allowing growers to take advantage of early market pricing with no washout risk. Learn more about the VICTORY® program and our range of Hybrids here
Outlined in the below chart is an example of the weighted average VICTORY® pricing (net of the premium) that has been locked in production risk free this season in the Port Kembla Zone.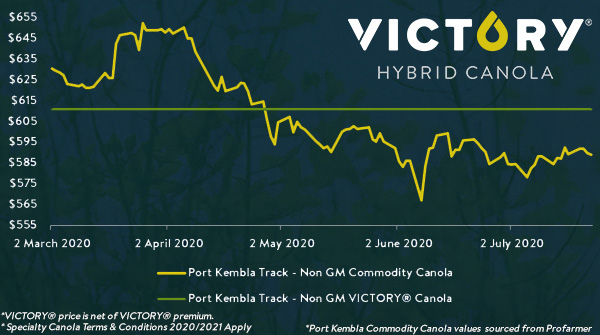 ---