VICTORY® TruFlex® Canola - Testimonial
Graeme Vallance - Lake Bolac, Victoria
20th September, 2022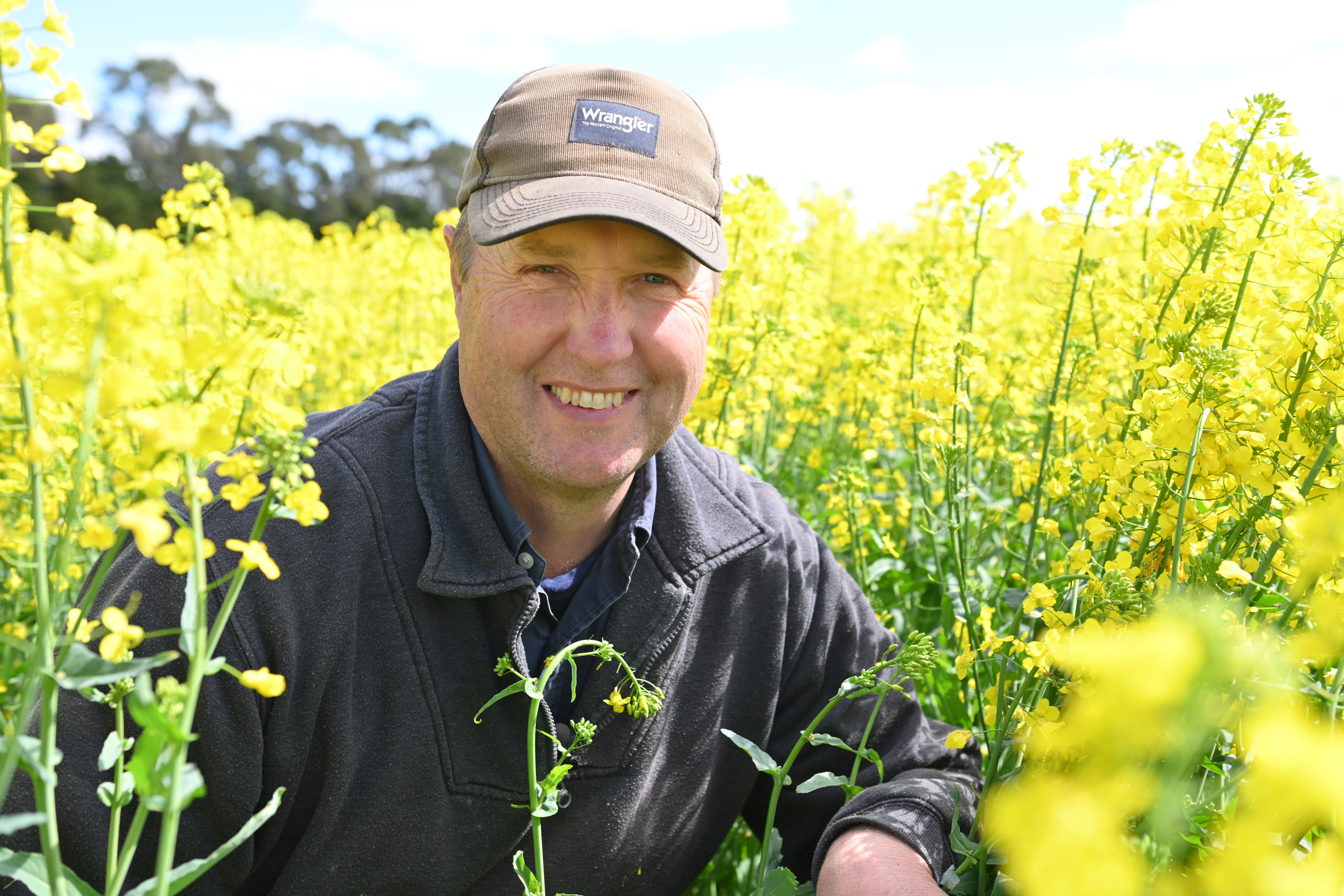 I am growing the VICTORY® V55-04TF TruFlex® this year, most was sown earlier in April and one paddock in May. I like to get the crops in early to try and beat the slugs and colder weather.
Early vigour with the TruFlex® was impressive. The crop sown in April is looking awesome and with the higher Roundup® rate I can use with the TruFlex® it has done an amazing job on the Ryegrass. The crop bounced out of the ground but here in the western district the Ryegrass grows fast too. Having the flexibility to spray past the 6 leaf stage meant I could still come back for the second spray at the higher TruFlex® rate. I find the Roundup Ready® herbicide seems to be more robust when it's cold and wet vs using other chemicals like Select. The TruFlex® is being a great fit.
Getting the right spraying conditions is a challenge for everyone. And April and May are flat out, so it's hard to get everything done on time whilst the crop and weeds are growing.
I have a later sown paddock that definitely needed the second Roundup® spray which was close to stem elongation by the time we got to it. If it was the older Roundup Ready® canola this wouldn't have been possible. I can use the higher Roundup® rate on the bigger weeds when needed.
I priced some canola back in May at over $1000 per tonne. With the VICTORY® program I can lock in these tonnes "risk free" so I rest easier should anything happen with the crop. The regular GM canola prices has dropped off during the season and we have limited buyers. I can price the VICTORY® TruFlex® grain any day of the week and it's based off AWB Non GM pricing, so I don't get exposed to GM discounts.
To help with cashflow due to the input prices having gone through the roof, I have utilised the VICTORY® TruFlex® defer seed payment to harvest option, which is where the full seed and tech-fee cost is deferred till harvest.
Now I am looking forward to harvest.