Introducing Hannah Barden, WA Accumulation Manager
AWB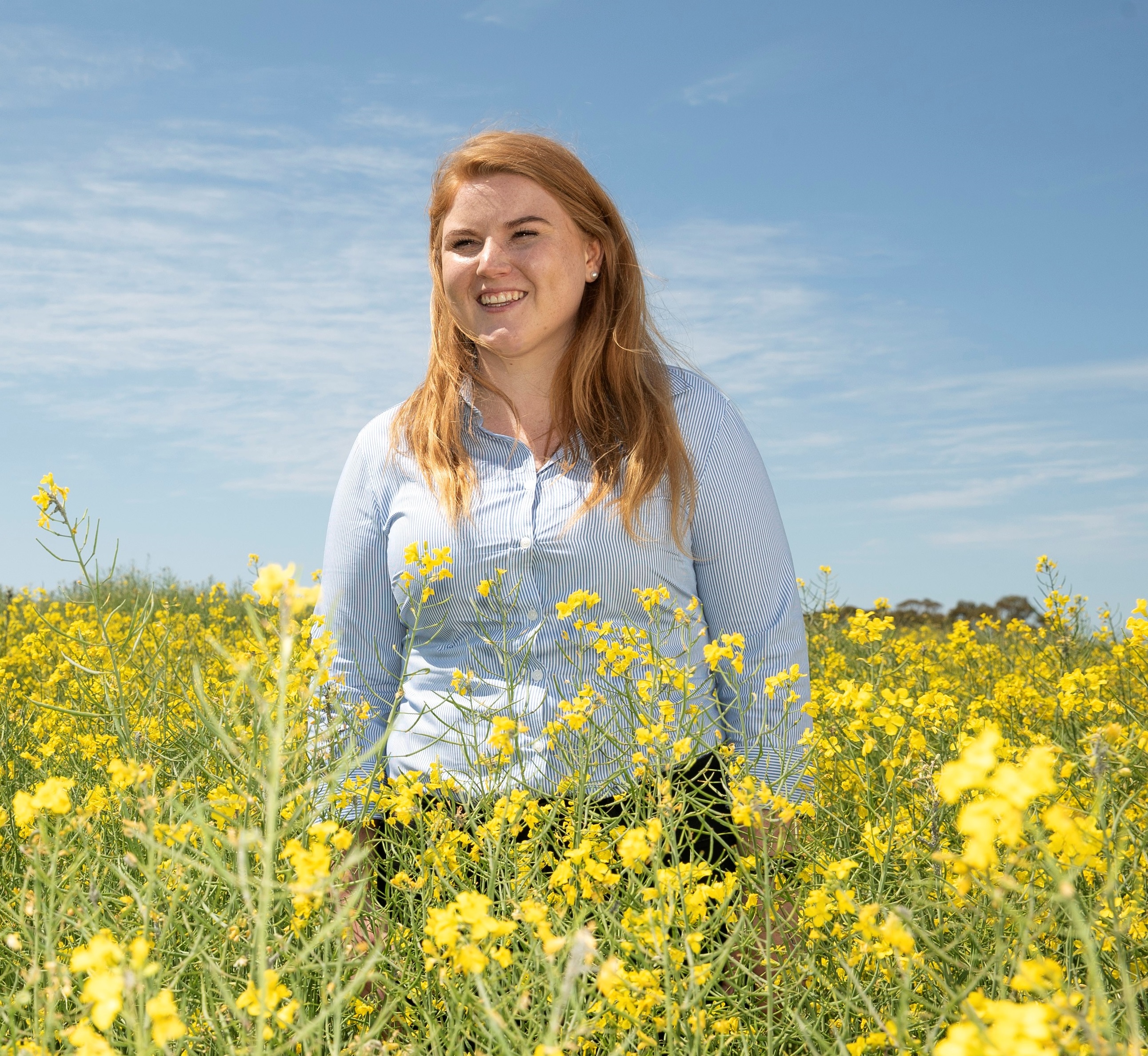 Q: How long have you been involved in agriculture?
I was born into a farming family in Central West NSW and have been involved with agriculture since an early age. Growing up on a grain farm provided a strong foundation for working in the industry and was ultimately where my interest in commodity markets began.
Q: What do you love about agriculture?
I love the variability of a single day. You could be kicking the dirt, checking out a crop before jumping online and accessing global data and trends to help you make marketing decisions. I also highly appreciate the universal nature of agriculture and how an Australian grower can talk to an agronomist in Canada or a plant scientist in Israel over social media to share information or workshop a solution to a particular issue. The diverse industries within Agriculture, combined with a strong culture of collaboration presents a great opportunity for innovation.
Q: What does it mean to live in a rural community?
Growing up in a rural community means being surrounded by people you know and having a strong sense of purpose within the community. For me, that sense of community is never stronger than during harvest time, which has always been my favorite time of year. After finishing school, when I worked at a receival site as a harvest sampler, the focus and sense of purpose within the community became more evident, with growers, contractors, truck drivers and baked goods all working overtime to get the crop out of the paddock and in to the bins.
Q: What does the role WA Accumulation manager mean for WA growers and customers?
The role supports growers by managing relationships between growers and AWB and assisting in building better communication channels. Where growers are using consultants, we are here to work with all interested parties to ensure the best possible outcome and provide ongoing support to WA growers who use AWB services.
Q: What are you most excited about with this new role and what is the first thing you're going to do?
I am most excited to meet WA growers to learn more about their operations and understand their business needs, as well as the people behind it. As such, the first thing I am going to do is get out and introduce myself to as many growers as possible before harvest kicks off.
Q: How do you believe AWB can best serve WA growers?
By offering bids that are reflective of domestic and international markets and ensuring WA growers remain competitive. Ultimately, I believe AWB can best serve WA growers by offering products and services that are tailored to their unique business needs, and advising them when our products don't meet those needs.
Q: How can people get in touch with you?
I can be reached either by phone on 0418 518 784 or by email at [email protected]
Originally published 19 October, 2018
For further information call the AWB Grower Service Centre - 1800 447 246
---