A second weighbridge for Birchip GrainFlow
Wimmera/Mallee grain and oilseed growers are set to benefit from new investment at the GrainFlow site at Birchip.
A new second weighbridge is currently being built and will be operational by harvest.
AWB Territory Manager, Nick Robertson said the second weighbridge meant trucks would be able to be processed quicker through site, saving growers time and money.
"Harvest is a busy period and we want to make sure growers and carriers can deliver their grain as quickly as possible."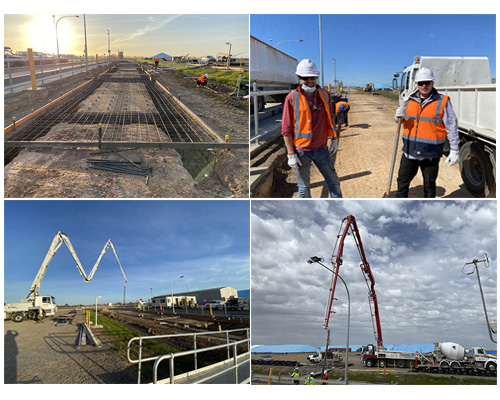 The new weighbridge is 40 metres in length and has the capacity to receive road trains. It has an automated touch screen and intercom which is compatible with the Grower Delivery Ap (GDA). The GDA is an online application that GrainFlow has developed to provide growers and carriers with more seamless and contactless alternative to the traditional paper forms.
Nick said that the new weighbridge was a great addition to one of the Wimmera/Mallee's largest and most technologically advanced sites.
"The investment of $355,000 is a great investment for growers in the region and for the future of Cargill in the area," he said.
---