Japan's oldest beer brand seeks quality in South Australia
Sapporo is the oldest brewery in Japan and one of the leading brewers in the world and is well known for its focus on quality and food safety systems. Whilst quality can be assured through standards and reporting but there is no substitute for seeing quality with your own eyes. Cargill Malt has a long term supply agreement with Sapporo and Sapporo's lead barley breeder Dr Dr Ryouichi Kanatani is currently in South Australia visiting barley growers, storage facilities and malt processing plants. South Australia has emerged as an important source of barley for Japan in recent years.
Dr Kanatani has been meeting with growers in South Australia's lower south east who are currently supplying barley for Sapporo or are potential suppliers to the Japanese brewing powerhouse. Sapporo are extremely focused on traceabilty to meet food safety requirements and the expectation of their Japanese customers. Meeting with growers provides an opportunity to inspect the current year's crops, farm production practices and varieties grown. An acceptable variety for Sapporo is Westminster, which is grown in the lower south east. This year, there is growing interest in the variety Planet, which is showing strong signs of performance in yield and quality and is particularly well suited to high rainfall zones growing conditions. This is a potentially exciting development for South Australian growers wanting to supply the premium malting market.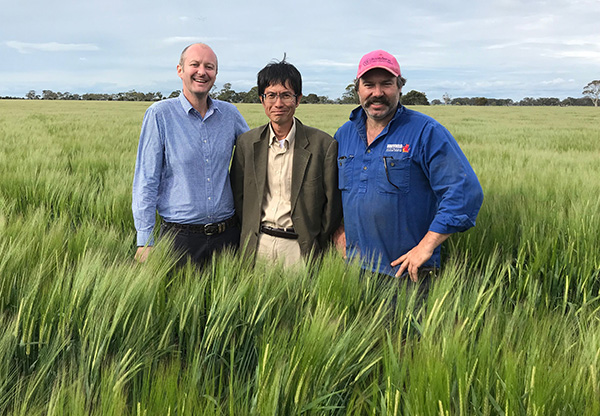 Photo of Dr Ryouichi Kanatani, Lead Barley Breeder Sapporo Breweries, Lachie Seears Boonderoo Pastoral Company and James Massina Cargill inspecting Westminster & Planet barley crops.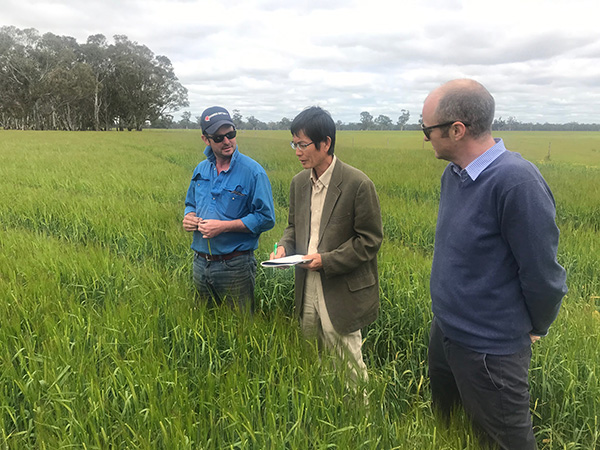 Simon Teate, Coronary Park near Francis SA, Dr Ryouichi Kanatani, Lead Barley Breeder Sapporo Breweries and James Massina Cargill inspecting crops. Westminster barley produced by Simon last year was used for Sapporo supply.
---