Introducing David Cripps, Geraldton Territory Manager
AWB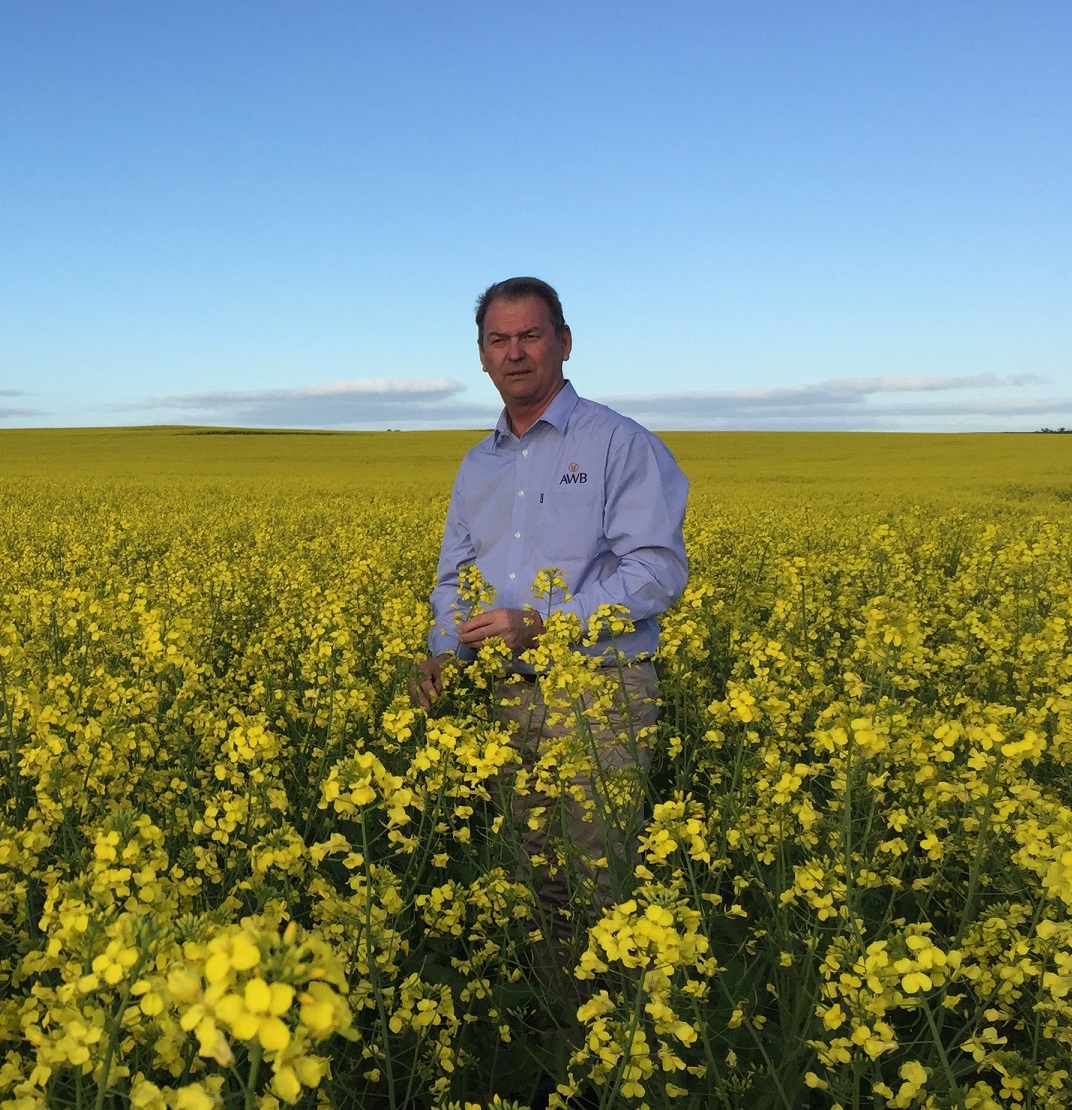 Q: What is your connection with WA agriculture?
Western Australian agriculture runs in my blood. Born Northampton, I left school to work on the family farm before purchasing a property at Ajana where I farmed until 2008 before taking a role with CBH.
Q: What do you love about agriculture?
One of the things I love most about agriculture is the people. I think living and working in the agriculture business brings you into contact with great people who are passionate about what they do and that's what makes agriculture special. Growers are a unique group that have a different way of seeing and thinking about things and that really resonates with me.
Q: What does it mean to live in a rural community?
Living in a rural community makes you very close to people. If anybody needed a hand, there was always plenty of support and help to solve problems. Certainly one of the best times in my life was when we raised our family with our community's support. Growing up in the Geraldton area was special and I particularly enjoyed playing sport and umpiring football in the GNFL. The fishing and beaches aren't bad either!"
Q: What are you looking forward to in your new role?
I am excited to be working with AWB. It can offer growers a lot of options, be it marketing tools, and market insights and opportunities through to products that help manage risk. I like AWB's commitment to regional Australia with their on-the-ground team which aims to provide Australian growers with the advice and solutions that best suit their business needs.
Every farm business is different and has a unique set of opportunities, challenges and solutions. The combination of AWB's product range and our approach to grower services means the team will ensure we understand each growers requirements and only offer opportunities to help maximise profits and also limit the risk growers have.
Q: How can people get in touch?
You can get in touch by emailing [email protected] or phoning 0409 855 914.
Originally published 16 August, 2018
For further information call the AWB Grower Service Centre - 1800 447 246
---