New VICTORY® Canola Segregation at Charlton GrainFlow
It was a good production season for VICTORY® canola through Victoria and South East South Australia with storage locations receiving above average volumes.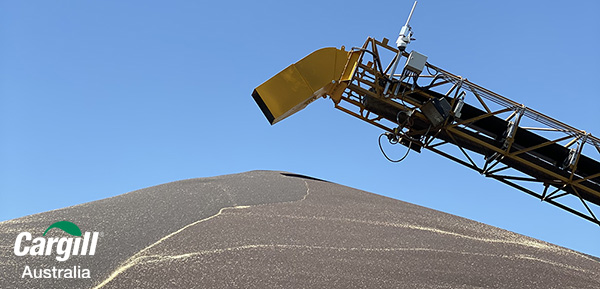 In contrast, production of VICTORY® Canola in NSW again was significantly affected by the ongoing drought and as a result contract demand for the 2020 season will continue to be strong. With this increased demand for VICTORY® Canola we have taken the opportunity to widen our VICTORY® footprint by opening a new segregation at Charlton GrainFlow which will provide growers in Central Victoria the ability to deliver VICTORY® Canola locally. With the addition of Charlton, this will now take VICTORY® receival locations to 12 which include:
NSW: Newcastle Crush Plant, Narromine, Bogan Gate, Gooloogong, Stockinbingal, Oaklands – 6 Sites
VIC: Footscray Crush Plant, NEW - Charlton, Tatyoon North, Lake Bolac, Werneth - 5 Sites
SA: Naracoorte – 1 Site
Along with an additional receival location at Charlton, a new mid maturing Clearfield® VICTORY® Hybrid ''V75-03CL'' has been released for the 2020 season to complement the existing Hybrid portfolio. For 2020 growers have the increased choice of four great VICTORY® hybrids with maturities ranging from Early-Mid to Late maturing hybrids using Clearfield® and Roundup Ready® herbicide tolerance.
The features of the VICTORY® program remain strong for growers, including a simple hectare contract and premium over commodity canola. VICTORY® growers have the benefit of Risk management features including the ability to return the contract if conditions are not suited to canola planting and flexible marketing options help growers balance decisions. In addition to our 12 VICTORY® receival locations, we will continue to work with growers to store their crop on farm by offering an additional $15/mt plus carry for growers to store VICTORY® grain on-farm and deliver direct to Newcastle or Footscray Crush Plant post-harvest.
The future of the VICTORY® program remains strong with new Clearfield® and Roundup tolerant hybrids in the pipeline to be released over the coming years to continue increasing VICTORY® Canola yields for growers.
Our R&D platform will continue to focus on commercialising new VICTORY® Canola hybrids for Australian growers into the future. Cargill is committed to continue to work closely with growers to add value through the VICTORY® program. The expansion of the delivery sites, ongoing commitment to new hybrids, risk management features and flexible marketing options will continue to be a great option for growers moving forward.
For more details, visit our VICTORY® Canola homepage or contact your local AWB representative
---