Grain Train 1.8km long breaks record as wheat supplies head to the drought affected north
AWB
The longest grain train in the history of the ARTC network has been loaded at Cargill's GrainFlow site at Crystal Brook, South Australia.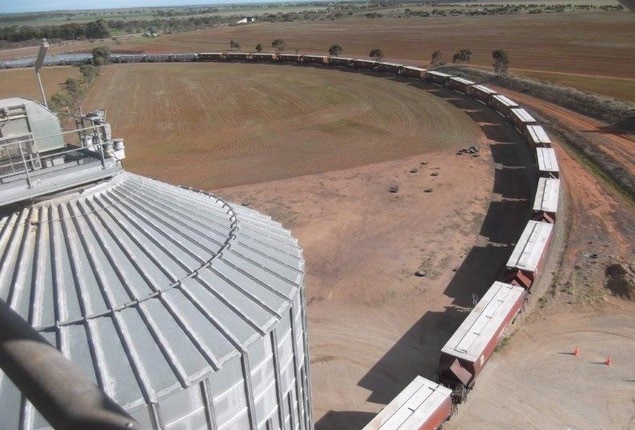 Loaded with 6228 tonnes of wheat from the southern Flinders Ranges area, the train consists of 101 wagons and measures 1.8km in length.

It was loaded for Arrow Commodities on a Southern Short-Haul Rail (SSR) train and is destined for Newcastle and Moree, representing a shift in feed stocks from southern Australia to drought affected regions further north.

GrainFlow site manager, Dave Arbon, said the entire train could not be loaded at the same time due to the length.

"It has been a massive couple of days, and the team has pulled out all stops to help our customers with this one," Dave said.

"On the first day, using one rail bin, we loaded 70 wagons in 6 hours at a loading rate of 450 tonnes per hour," he said. "Our facilities are good here, so it helped us meet our customer's deadline."

"We are all locals here at Crystal Brook Grainflow and we take a lot of pride in being part of this record," he said.

"It's our local farmers wheat that was delivered to our site that is going into those wagons. It is great to see it headed off to market."

It is believed the previous record on the ARTC network was 73 wagons in 2015 in Northern NSW, measuring 1.3 kilometres.
Originally published 21 June, 2018
For further information call the AWB Grower Service Centre - 1800 447 246
---